Scatterplots in GIS Legends
Scatterplots can complement GIS maps by providing an alternative perspective of data relationships. Scatterplots separate the data from the spatial element of the map, in order to make a clearer picture of the relationships between the data. When incorporated into the map legend, scatterplots offer an additional perspective by visualizing the data patterns.
The map below shows the relationship between Hispanics and Renting by census block group. The color scheme emphasizes the corner areas showing the high and low percentages (e.g. high/low renting and high/low Hispanic). Use the buttons to toggle between a traditional legend and one including a scatterplot.
Hispanics and Renters in Miami-Dade County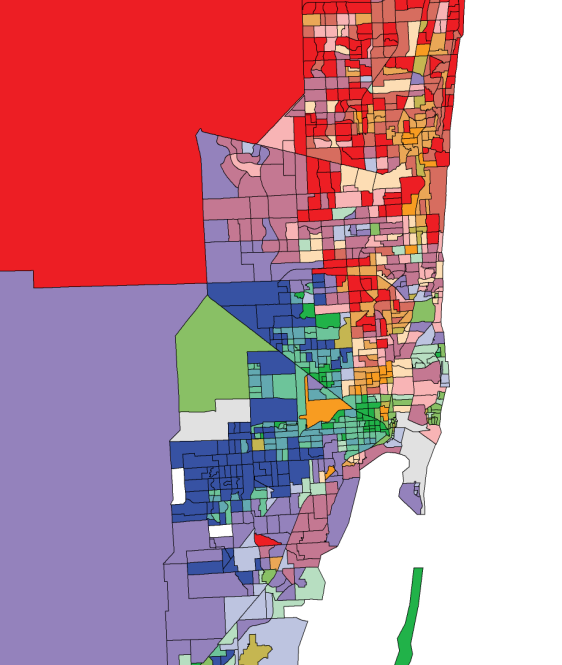 Legend(s)
Many Hispanic
Fewer Renting
Many Hispanic
Many Renting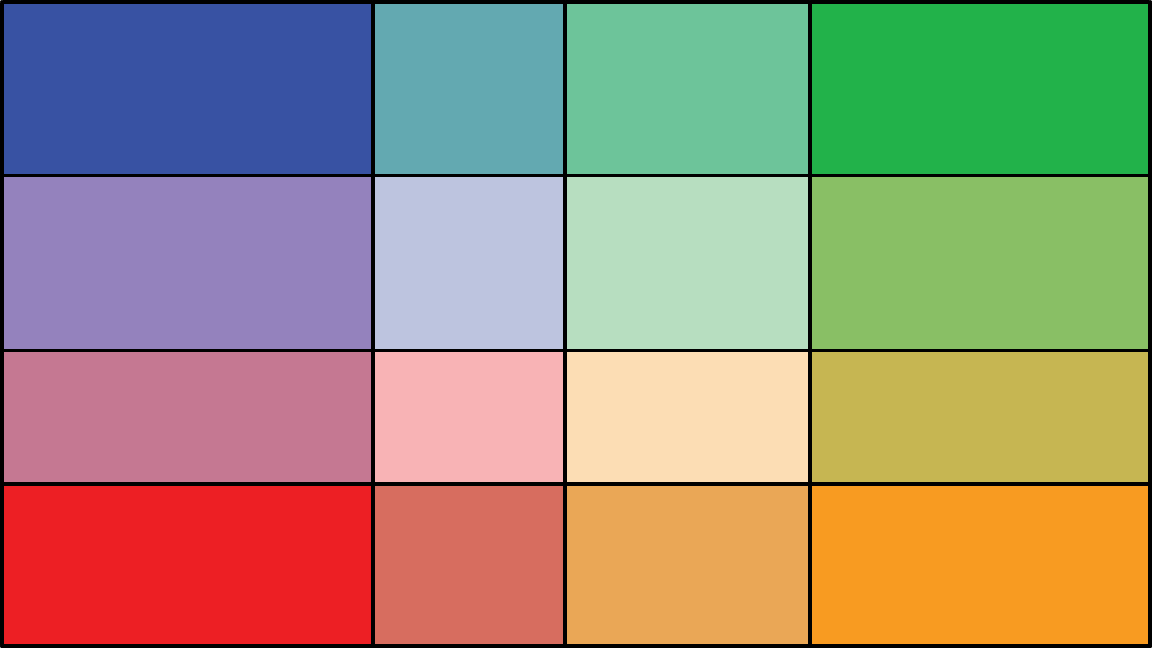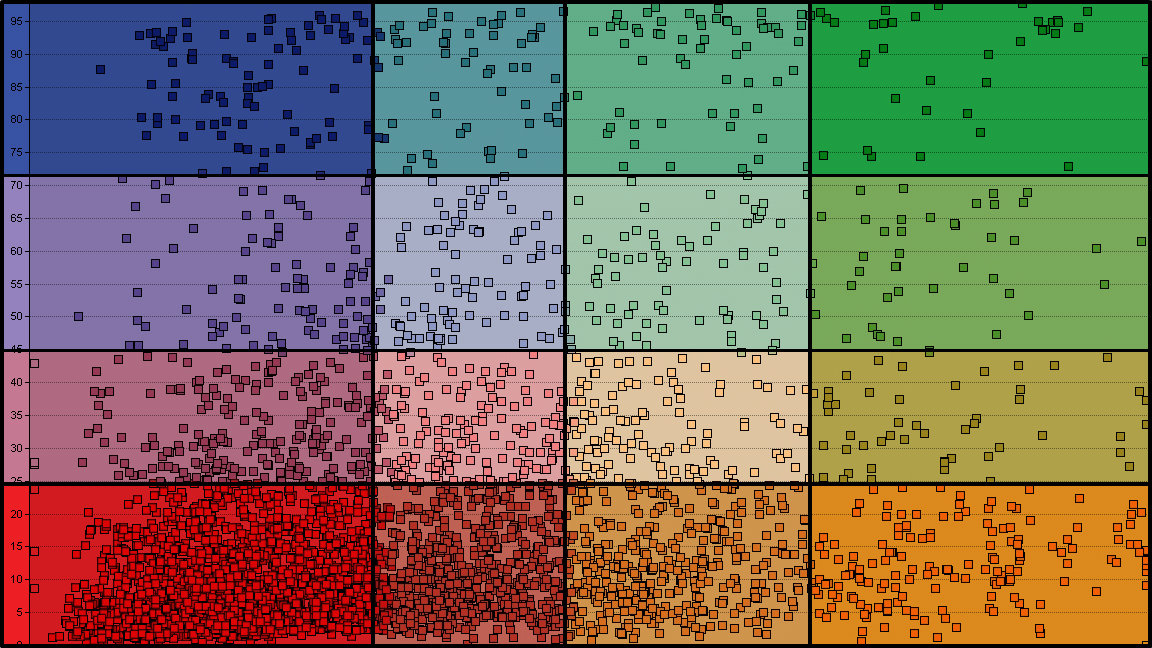 Fewer Hispanic
Fewer Renting
Fewer Hispanic
Many Renting
The traditional legend shows the colors used and the classification divisions. This representation does not provide any information on data distribution and the map reader cannot determine how many items are in each cell.

Placing a scatterplot over the traditional legend preserves the characteristics of the traditional legend and additionally reveals data patterns.