FWC - Creating Successful Paddling Trails Planning and Design Workshop
---

Big Bend Saltwater Paddling Trail (sample pages)
http://www.FREAC.fsu.edu/FWC/paddling/BBSPT_inside_web.pdf
---

Apalachicola Paddling Trails
http://myfwc.com/recreation/apalachicola_river/paddling.asp
---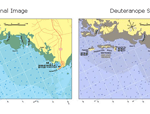 Color Blind Map Test
"About five percent of people have some sort of color vision deficiency, and ten percent of all males are at least partially color blind. Most color blindness results in a person's inability to distinguish between some shades and red and green. If you're a GIS person, chances are at some point you have made a map that someone had trouble reading."
Page 6 - http://www.vcgi.org/commres/publications/newsl_may2003.pdf
View a Sample from the Big Bend Saltwater Paddling Guide
---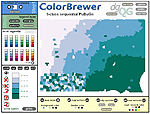 Picking map colors
www.ColorBrewer.org
ColorBrewer is an online tool designed to help people select good color schemes for maps and other graphics. It is free to use with citation.
---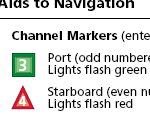 NPS Map Symbols
http://www.nps.gov/hfc/carto/map-symbols.htm
---

Cartographic Design Principals
http://www.mckinleyville.com/cart/cabinet/cab_cartprinc.html
This was originally posted to the British Society of Cartographer's listserv, 26 November 1999.
---

USGS Color Chart
http://www.mckinleyville.com/cart/files/USGSChrt.pdf
---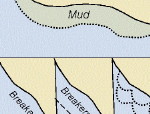 NOAA Nautical Chart symbology
http://nauticalcharts.noaa.gov/mcd/chart1/chart1hr.htm
---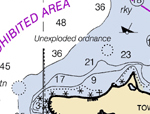 NOAA - Navigational Charts
(ENCs) Data into GIS/CAD format
http://nauticalcharts.noaa.gov/csdl/ctp/encdirect_new.htm
Raster Nautical Charts (RNCs)
http://nauticalcharts.noaa.gov/mcd/Raster/Index.htm
View RNCs on-line using viewer
http://nauticalcharts.noaa.gov/mcd/Raster/resources.htm
Apalachee Bay
http://205.156.4.52/cgi-bin/EyeSpy.dll?launchpad&D:/EyeSpy/images/Online_Chart_Viewer/11405.axs&wsx=650&wsy=500&bgcolor=ffffff&aligX=1&aligY=1
---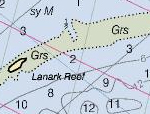 MapTech's MapServer - Free Online Viewer (with ads)
---
Lou Cross
Florida Resources & Environmental Analysis Center (FREAC)
at Florida State University